With the Celebrity Secret to Long,
Voluminous Hair!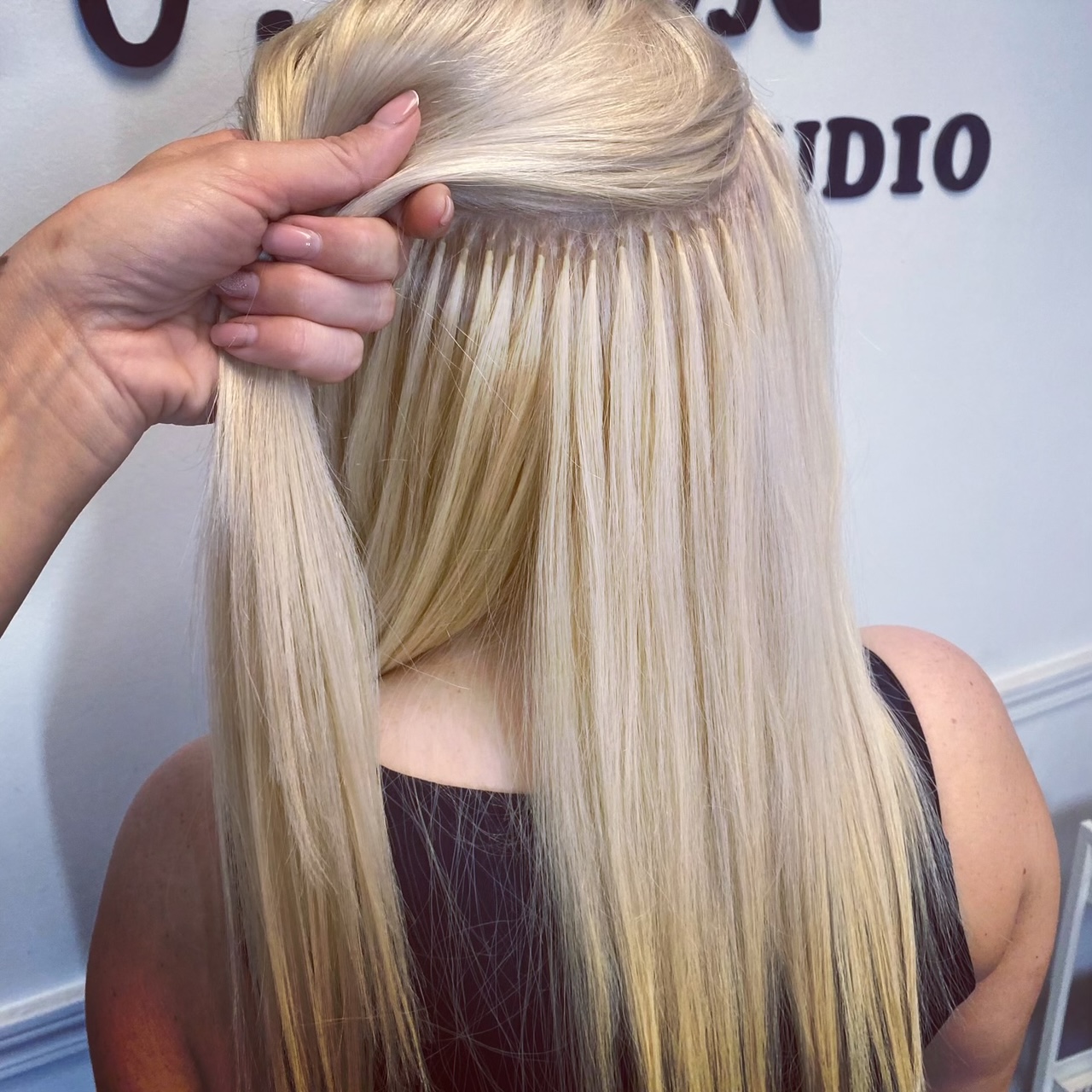 Keratin Hair extension lasts you between 3 to 6 months.
It is a safe technology, doesn't damage your natural hair and it is perfect to give you volume and length.
Keratin-bond individual hair extensions are 
tiny strands of actual human hair
. Instead of being fastened with tape or glue, keratin extensions have tiny beads of keratin adhesive at the tip of every strand.
Keratine extensions are low maintenance and feel just like your own hair. You can air dry, straighten, curl, and style keratin hair extensions with heat just like you would with your own hair. You can also create a beautiful voluminous ponytail that lasts.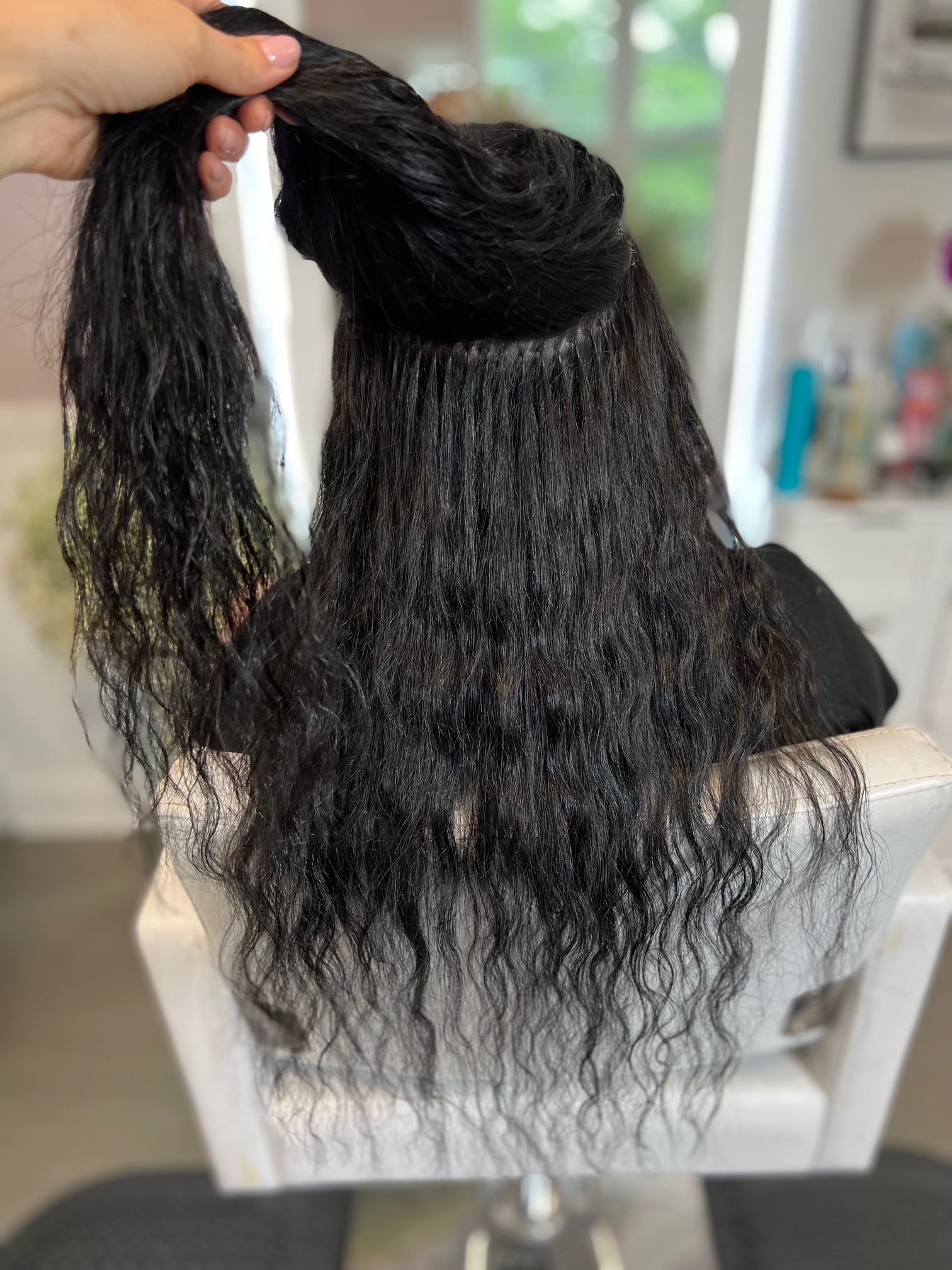 Have a question or want to Book an appointment?
Location
5847 Broadview Rd,
Parma - Ohio 44134
Contact
(440)623-4997
Mariia@MFusionStudio.com
Hours
M - F : 8am–5pm
Sat : 11am–6pm
Sun : Closed